It can be very helpful, too, to find a group of people (or even just one) to practice these steps with.  For your collective energy will make the rocking back, gaining momentum and determination, and revving forward so much quicker, easier and more fun.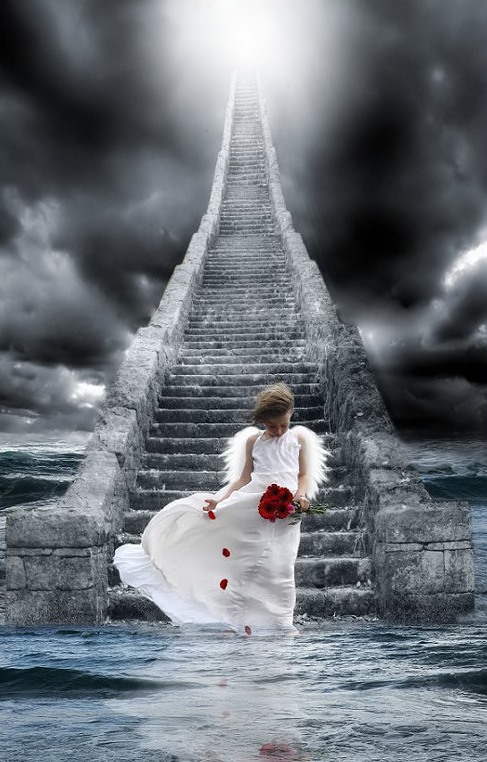 "Life Was Never Meant to Be a Struggle"
 – Stuart Wilde
            "When did you sign a Contract to struggle?" – Ariole K. Alei[1]
            Learning the steps to abundance can be fun.
            And once you've learned them once, they will be with you as best friends and gifted allies forever.
            This journey is worth every moment of concentration, willingness and trust that you invest into it.  Start at the beginning.  Stay on the path until the 'end'.  And you will find a rainbow beyond your wildest dreams.
            And with the tools and the confidence you gain, 'this' rainbow will be different.  It will stay with you always, high in the sky, joyously lighting your way.
---
[1]
  I heard myself asking my students this question one evening in the midst of a Meditation Class.  How profound, I thought.  When had we signed a 'Contract' to suffer?
* Excerpt from The Simplexity of Abundance – 4 Steps to Plenty by Ariole K. Alei  – endorsed by Best-selling Authors.
"Ariole K. Alei delivers.  [She] provides tools, scripts and exercises to tap into the powerful Law of Attraction to get awesome results." – Michael Losier, Best-selling Author, Law of Attraction
"Excellent.  Ariole K. Alei [offers] a most comprehensive understanding of prosperity principles, setting a new tone of consciousness for a life more abundant." – John Randolph Price, Best-selling Author including The Abundance Book
 and Founder, The Quartus Foundation
Read more in "Getting Out of The Way" and "Becoming a Master Creator" forthcoming, plus recent posts including "4 Steps to Plenty – Part 1" and "4 Steps to Plenty – Part 2" – all inter-woven excerpts from  The Simplexity of Abundance – 4 Steps to Plenty  🙂
Questions to Ponder:   What ruts do you get in to?  Do you dig yourself deeper – or effectively 'rock back', gaining momentum to burst forward into something new?  Have you read "4 Steps to Plenty – Part 1" to know what the '4 Steps' are?
Are you interested in 1-1 support in exploring this further for yourself?
*Image with gratitude to christianprofile.com
Comments Note:   If you wish to post a Comment, please first read the FAQ page for guidelines to ensure your Comment has a high likelihood of being approved / made visible for others to read, enjoy, and be inspired by.  Thank you!