What will it take for humanity to rise above reason – the current crowning achievement of the mind?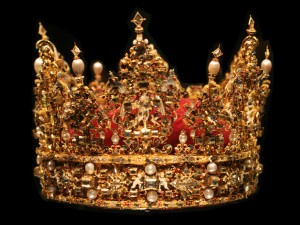 To be even more precise, what will it take for humanity to pierce the veil of thinking … and open itself into the vastness of its pure potential – its access to omni-consciousness via intuition, telepathy, insight, and beyond?
            What I'm speaking of here is the ultimate exiting of the Wheel of Time.
            What I'm speaking of here is the ultimate release from the cage of 'suffering'.
            What I'm speaking of here is the ultimate return of human consciousness (and more with it) 'Home'.
            What I'm speaking of here is beyond the day-to-day distractions of many humans – the completion of duality as an 'experiment' – and the glorious return to unity as our natural state.
            How do we get there / here / now?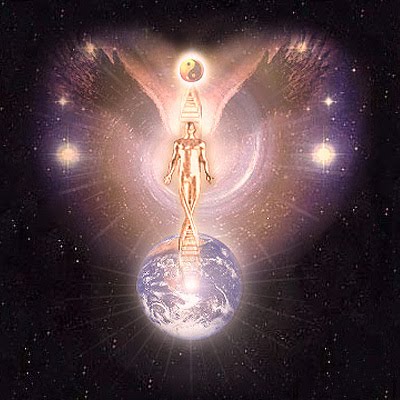 A first pragmatic step is to approach life non-dualistically – to realize that we are fighting against nothing.  There is no adversary.  Not anymore.  Any 'them' – anyone or anything we are believing we are fighting against – is a battle we are creating, in our own minds. 
            The idea of 'fighting against' has become such a habit.  It is just this: an ingrained, globally culturally accepted and condoned 'way of playing the game of life'.
            Who says it's true?  Who says there is an oppressor?  Perhaps there was, yet is there now?  I am asking very deep questions here – questions that are meant to crack the shell and break the spell.
            I can hear many of you now … 'So and so and such and such is my battle-mate – my adversary.  I have proof.'
            Do you?  Is 'fighting against' the only way to access your true strength?  And do you actually access your true strength by 'fighting against'?  Is it the most efficient way, the most powerful way, the most ultimately successful way?  Or are there options?  (There are.  Look around.  Not everyone fights against.)
Questions to Ponder:  In what ways do you 'fight against'?  What / who are you actually 'fighting against'?  What other ways do you engage to resolve differences, or to seek solutions?
If this exploration intrigues you, I recommend that you read "Wander Time, Empty Time" plus "Cracking Open the Shell – Part 2" and "What Is Channeling?" forthcoming.  Enjoy!
Are you interested in 1-1 support in exploring this personally?
*Images with gratitude to upload.wikimedia.org, r4e-exploringrealitytunnels.blogspot.com
Comments Note:  If you wish to post a Comment, please first read the FAQ page for guidelines to ensure your Comment has a high likelihood of being approved / made visible for others to read, enjoy, and be inspired by.  Thank you!